The term "extreme crochet" and "extreme knitting" has been popping up all over the internet these days and has become wildly popular. I love the lo...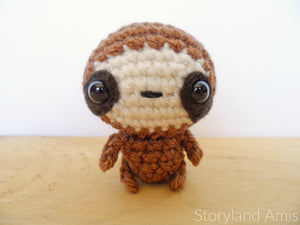 It's that time again! Time for another free baby animal pattern! Coming very soon is the pattern for this super cute little sloth.I can hardly wait...
NOTE: You can buy an ad-free beautifully formatted and concise version (only 7 pages long) of this pattern on my Etsy shop HERE, or on Craftsy HERE...